Written by Julie Higginbotham, Senior Case Coordinator, Mecklenburg County CDSA
Hi everyone!  Remember a little while back when we threw our challenge out there to rename our blog here on EI Excellence?  Well, we've done even better than that!  We're excited to announce not only our new blog name, but also our new logo: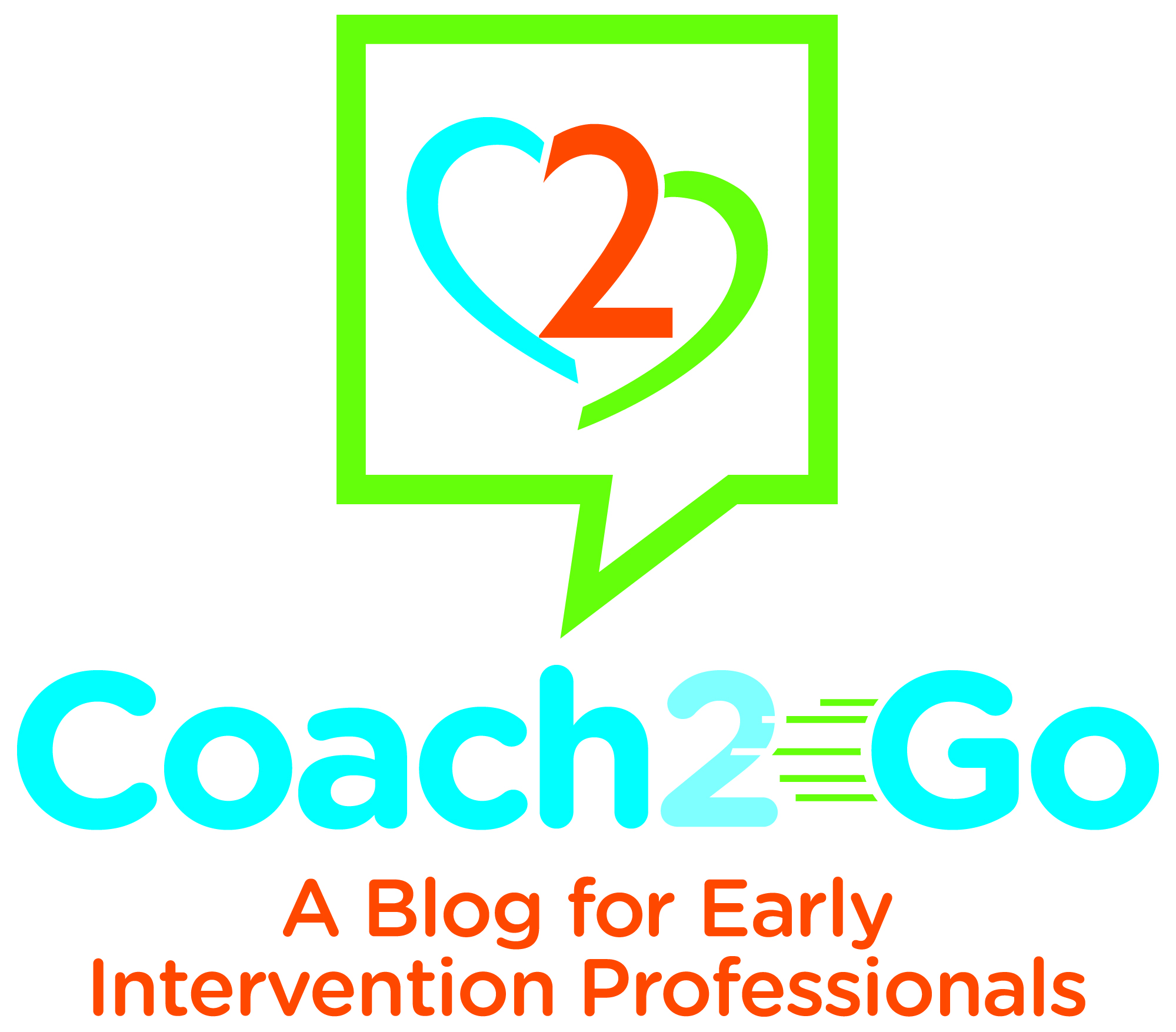 Many thanks to our very own Lisa Cloninger here at the Mecklenburg County CDSA for coming up with Coach2Go since our goal is to give you some coaching guidance as you're on-the-go out in the community!!  Stay tuned, because other new things are coming your way to EI Excellence – it's been two years since we launched, and we have some other updates in the works to make sure you can get to the info you need to best support children and families.  Don't forget, though, that you can always find us on Twitter, Facebook, and Pinterest for even more ways to connect to us and each other!